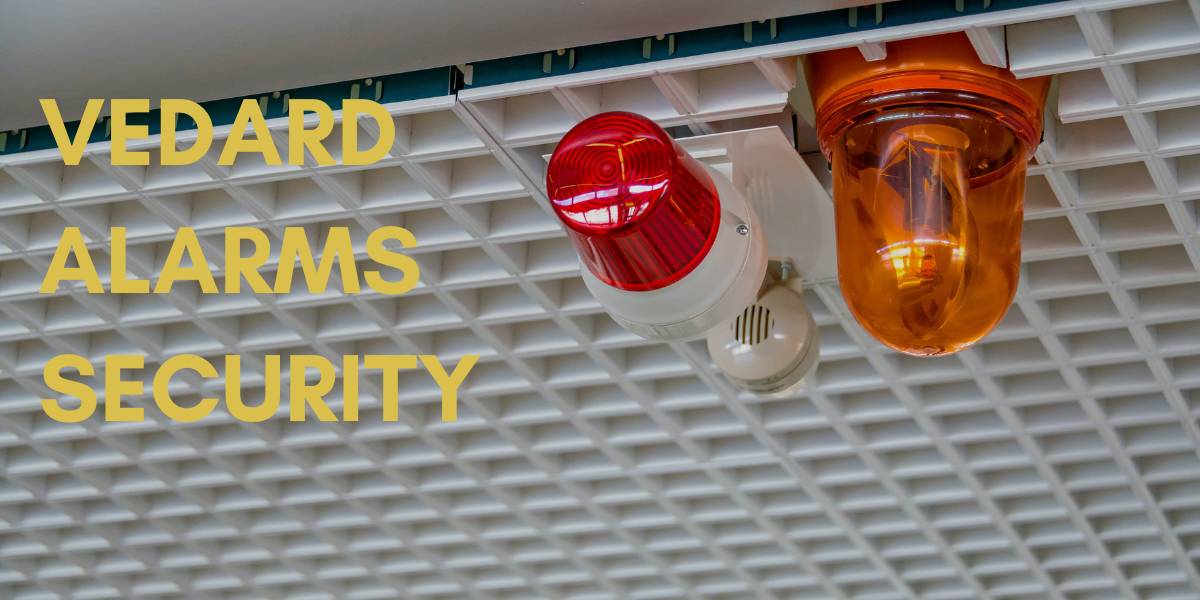 In an uncertain world, security is paramount. At Vedard Alarms Security, we understand the importance of safeguarding what matters most to you. Vedard Alarm Systems understands your unique security needs. Their team of experts takes the time to assess your specific vulnerabilities and tailor a security plan that seamlessly integrates with your lifestyle or business operations.
Their commitment is not just to protect your assets, but to provide you with the knowledge and offer expert guidance to address your queries. Discover how we're dedicated to securing your peace of mind while ensuring your satisfaction.
What are the steps to log in/sign up for the Vedard Alarms account?
The Vedard Alarms account log-in/sign-up process is simple and easy, follow the below given steps:
To Log-in
Go to the official website.
On the top left corner click on the "Log in" button.
Enter the email address and password.
Click on the "Sign in" button.
If you forgot your password. You can simply click on "Forgot Password". Enter your email and click submit. An email will sent to you with full instructions for changing the password.
To Sign-up
Go to the official website.
On the top left corner click on the "Log in" button.
Below the login form, you will find a sign-up form, fill that form with the required details.
Click on the "Submit the Information" button.
What is the product range offered by the Vedard Alarm?
Vedard Alarm Systems offers a variety of security products to meet the needs of both residential and commercial properties. Their product range includes:
Intrusion Detection Systems:
PIR Motion Sensors: Detect movement within a designated area to alert you of potential intruders.
Magnetic Door/Window Contacts: Monitor the opening and closing of doors and windows to detect unauthorized entry.
Glass Break Sensors: Identify the sound of breaking glass, indicating a potential intrusion attempt.
Dual Technology Sensors: Combine motion detection with sound recognition for enhanced accuracy and reduced false alarms.
Fire Alarm Systems:
Smoke Detectors: Alert you to the presence of smoke, a key indicator of a potential fire.
Heat Detectors: Detect abnormal heat levels, often an early sign of a fire.
Manual Call Points: Allow manual activation of the fire alarm system in case of an emergency.
Fire Alarm Control Panels: Centralize fire alarm system operations, providing real-time monitoring and status updates.
Video Surveillance Systems:
High-Definition Cameras: Capture clear and detailed video footage for remote monitoring and incident investigation.
Night Vision Cameras: Maintain visibility even in low-light conditions, ensuring continuous surveillance.
PTZ (Pan-Tilt-Zoom) Cameras: Provide remote control over camera movement and zoom, allowing for targeted surveillance.
Video Surveillance Software: Manage and store video footage, enabling easy retrieval and review
Access Control Systems:
Keypad Access Control: Grant or restrict access using PIN codes or key cards.
Fingerprint Access Control: Utilize fingerprint identification for secure and convenient access control.
Access Control Readers: Read and verify access credentials, such as key cards or proximity cards.
Access Control Software: Manage user permissions, track access events, and generate reports.
Home Automation Systems
Smart Lighting: Control lighting remotely, creating ambiance and enhancing energy efficiency.
Smart Thermostats: Manage temperature settings remotely, ensuring comfort and reducing energy consumption.
Smart Locks: Lock and unlock doors remotely, providing convenient access control and security.
Smart Home Hubs: Centralize control of various smart devices, allowing for seamless automation and management.
What are the features of the Vedard Alarm Security?
Vedard Alarm Security is loaded with many features. Some of the features are listed below:
Offers a wide range of security products for both residential and commercial properties.
Provides customized solutions tailored to specific needs.
Integrates various security systems for comprehensive protection.
Continuously researches and integrates the latest advancements in security technology.
Ensures timely dispatch of emergency responders.
Provides dedicated customer support.
Prioritizes customer satisfaction and peace of mind.
Maintains a team of highly trained and experienced security professionals.
What are the pros and cons of Vedard Alarms Security according to customer reviews?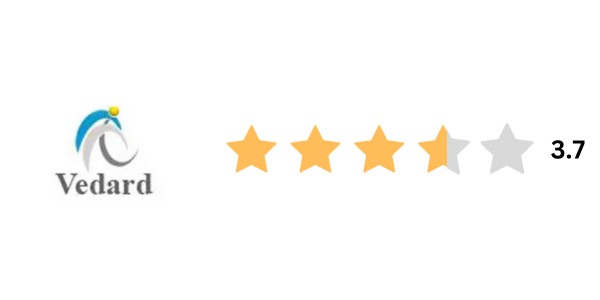 As per the Vedard Alarms Security customer reviews, it has been rated 3.7 out of 5.0 stars. It is a decent rating that their customers give.
Positive Highlights
They offer a wide range of products and services to meet the needs of residential, commercial, and industrial customers.
Their team of experienced professionals is dedicated to providing their customers with the highest quality products and services and the best possible customer service.
Critical Highlights
Some customers have reported that the installation process was difficult or time-consuming.
Others have reported that the customer service team was not responsive or helpful when they had problems with their system.
Are Vedard Alarm Security discount codes available for customers?
Vedard Alarm Security offers discount codes for customers is not publicly available information. However, there are a few things you can do to potentially find discount codes:
Check the Vedard Alarm Security website for any current promotions or discounts.
Sign up for the Vedard Alarm Security email list to receive notifications about special offers.
Follow Vedard Alarm Security on social media, as they may announce discount codes or promotions on their pages.
Check coupon websites and deal aggregators, as they may list discount codes for Vedard Alarm Security.
If you want to visit the offer and discount page, visit here.
If you are unable to find any discount codes, you can always contact Vedard Alarm Security customer service to inquire about current promotions.
How to contact Vedard Alarms Security customer services?
Here are the contact details of Vedard Alarms Security Services company. So you can reach them for solutions to your queries.
| | |
| --- | --- |
| Vedard Alarms Security Phone Number | +86 18650901698 |
| Vedard Alarms Security Fax Number | +86 595 22725581 |
| Vedard Alarms Security Email Address | [email protected] |
| Vedard Alarms Security Social Media Platforms | Facebook, Twitter |
| Vedard Alarms Security Address | R1001 #3 Hengda feicui Longting, Wanan St. Luojiang district, Quanzhou city, Fujian, China |
| Vedard Alarms Security Official Website | vedardalarm.com |
Who Are We?
ContactForSupport is an online phone directory that covers a wide array of categories including home security. We offer efficient resources and their contact information with our 24/7 support. You can call us anytime, any day to get your concerns resolved.
Frequently Asked Questions
What is Vedard Alarms Security?
Vedard Alarms Security is one of the leading providers of security systems and solutions.
What is the Vedard Alarms Security phone number?
You can call the customer agent at Vedard Alarms Security via their customer service phone number i.e. +86 18650901698.
What is the address of Vedard Alarms Security?
The office is located at R1001 #3 Hengda Feicui Longting, Wanan St. Luojiang district, Quanzhou City, Fujian, Province, China.
Is Vedard Alarms Security company good?
As per Vedard Alarms Security reviews it has got a 3.7 rating out of 5 which is a decent rating.