Layovers are fairly prevalent at Denver International Airport because it is one of the busiest airports in the country and a hub for numerous airlines. There are plenty of things to do in Denver Airport if you find yourself with some free time during a layover.
Here's a quick to-do list you can do to cover your boring layover at Denver International Airport:
Explore the Astounding Artwork at DEN
Denver International Airport is renowned for its enormous art collection, which is displayed throughout the airport as sculptures, paintings, and other installations.
More than 30 works of art are on show at the airport, many of them are in the main terminal.
Spend some time strolling around and taking in the artwork while having a layover in Denver, which ranges from a huge blue mustang monument to an eye-catching LED light piece. Some of the most well-known works of art includes –
1. Blue Mustang" by Luis Jimenez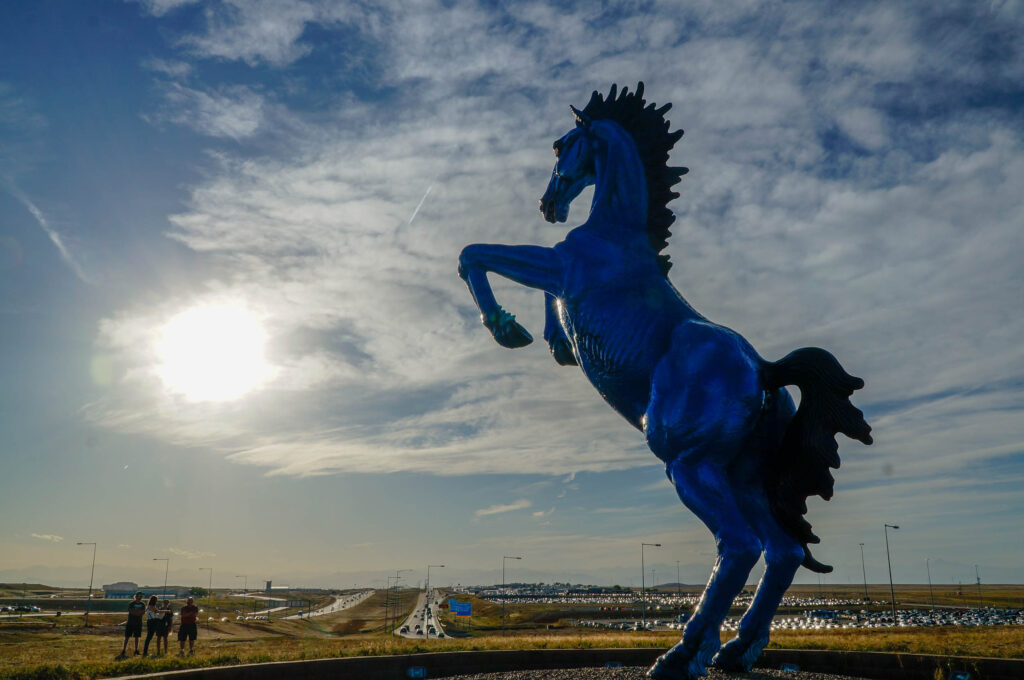 Outside the main entrance of the airport is a 32-foot-tall, vivid blue fiberglass sculpture of a rearing horse called "Blue Mustang" by Luis Jimenez. The sculpture has generated controversy due to its piercing gaze, "Blucifer" moniker, and the fact that the artist passed away while making it.
2- "In Peace and Harmony with Nature" by Leo Tanguma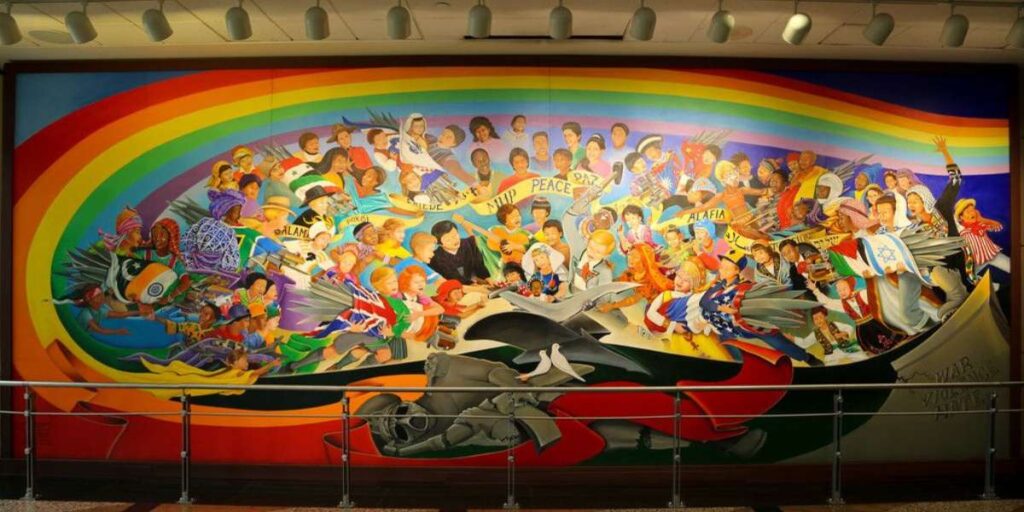 The north and south walls of Level 5 in the airport's Jeppesen Terminal house this mural. The mural shows several different scenarios, such as a forest, kids holding hands all over the world, and a Nazi soldier wearing a gas mask.
3- "Notre Denver" by Terry Allen
On the east side of the Jeppesen Terminal, close to the baggage claim area, is where you'll find this mixed-media sculpture. The sculpture is an exact duplicate of Notre Dame Cathedral in Paris, France, with a metal framework that represents the Rocky Mountains coming from the cathedral's roof.
4- "Kinetic Air Light Curtain" by Ned Kahn
Ned Kahn's interactive artwork that can be found in Concourse C, next to the entrance to the trains that link the concourses of the airport. Thousands of little metal panels sway in the breeze, producing shimmering patterns of light and shadow.
Check out the Lounges
Take advantage of any airport lounges you may have access to! Commonly, lounges include free food, drinks, Wi-Fi, and other conveniences that might improve the comfort of your layover, and is one of the best things to do at Denver Airport.
How can you access the lounges at DEN?
Travelers can access a number of lounges at Denver International Airport, including the Sky Club for Delta Air Lines, the Admirals Club for American Airlines, and the United Club for United Airlines.
For instance, Alaska Airlines Denver International Airport lounge features a perfect abode of relaxation and self-care services. All you need is the branded credit card co-powered by the airlines.
Here's the overview of the lounges that are available at every Concourse under Denver Airport things to do program –
Concourse
Lounges
Concourse A
American Airlines Admirals Club
Capital One Lounge (coming soon)
Delta Sky Club
Alaska Airlines Lounge
USO Lounge
Concourse B
United Club (near gate B32)
United Club (near gate B44) (Temporarily closed)
United Club pop-up location (near gate B59)
United Club Fly (near gate B60)
Concourse C
Centurion Lounge
Air Canada Maple Lounge
Snooze Time at Denver International Airport
What to do in the Denver Airport to eliminate jet lag? Use the authorized nap spaces in the airport, which include reclining chairs and sleeping pods.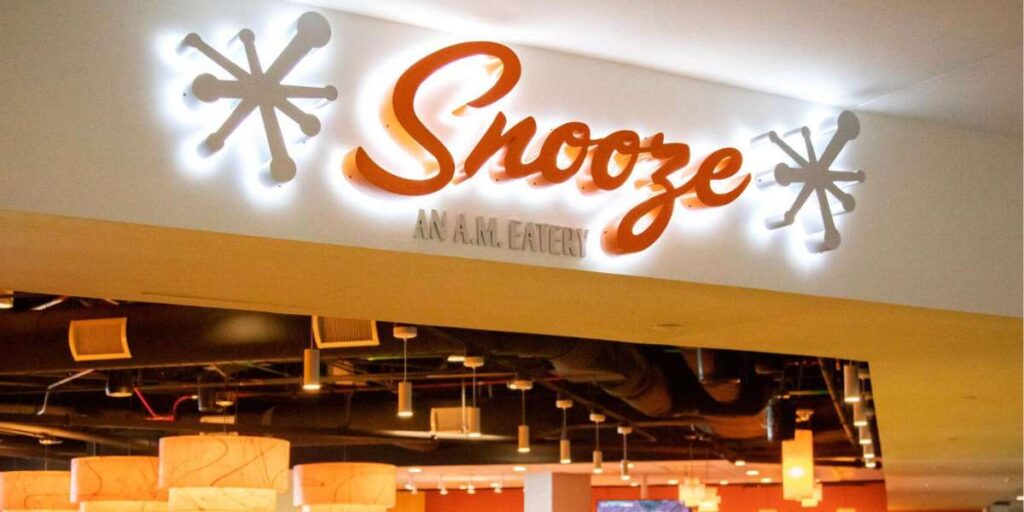 Along with the main terminal, Concourses A, B, and C, all have sleep facilities. A Minute Suites room can be rented as well, offering a quiet area for resting, working, or entertaining.
Travelers have mentioned the following places to sleep:
Concourse A – There are also 8 massage seats that resemble recliners located in the middle of the concourse near the end. On the third floor (mezzanine), just outside the lounges' door, there are a few seats for relaxation and alongside full flat twin beds.
Concourse C – There are several curved couches in Concourse C, close to Gates C26–C28, that you might be able to sprawl out on.
Terminal A – In the pre-security Jeppesen Terminal lies several armrest-free benches.
Shop and Dine
Take some time to explore the many shops and eateries at Denver International Airport. One of the ideal things to do in the Denver airport where you may treat yourself to some retail therapy or delectable food.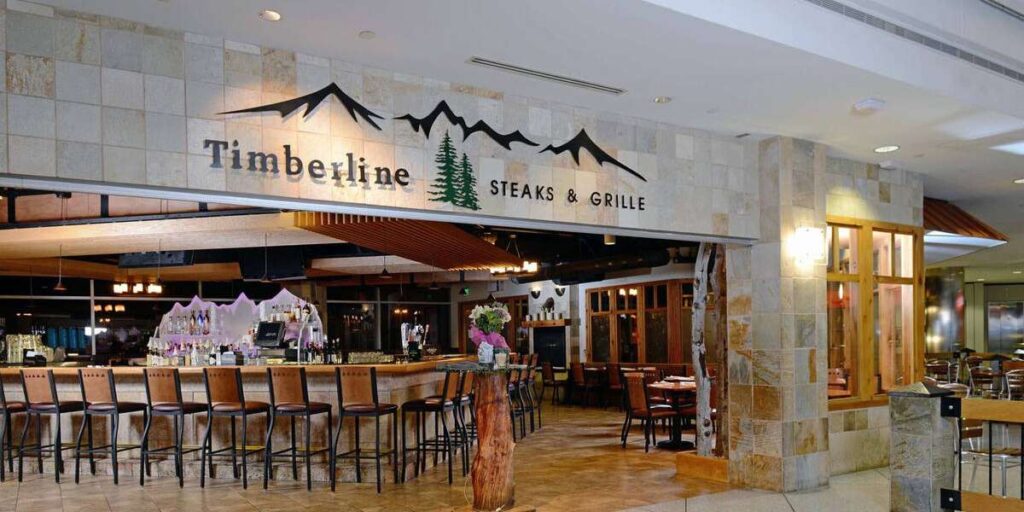 The airport offers a variety of dining options, including sit-down restaurants, bars, and fast food outlets. You can also look through the numerous stores, which sell everything from apparel and accessories to books and trinkets.
What are some top spots to shop & dine at DEN?
Some of the top spots are listed under 'things to do Denver airport' list –
Root Down – This farm-to-table eatery serves a selection of seasonal, fresh cuisine produced using products that are obtained nearby. Location: Center core.
Vino Volo – It is the ideal location if you're searching for a wonderful range of wines to enjoy with your meal or bring on your flight. Location: C Gates, Near Gate C49.
Boulder Beer Tap House – As Colorado's first craft brewery, this is a terrific spot to sample some of the greatest regional brews. Location: Jeppesen Terminal, Level 5 West.
Tattered Cover – This indie bookstore offers a wide variety of books, magazines, and gifts to keep you occupied while you're on the road. Location: A Gates, Center Core.
Colorado Limited – For a range of locally crafted souvenirs and gifts, visit Colorado Limited if you're seeking for something special. Location: C Gates, Center Core.
5280 Market – Local merchants sell a range of snacks, beverages, and trinkets here. Location: B Gates, Center Core.
Timberline Steaks & Grille – Before your flight, have a hearty supper here, which serves a range of traditional American fare. Location: C Gates, Center Core.
Play a Few Games
You may play computer games, board games, or even miniature golf at the airport's many game facilities. There are also several entertaining interactive exhibitions available. For instance, the Jeppesen Terminal at the airport includes a huge LED display that lets visitors play "whack-a-mole" with their feet!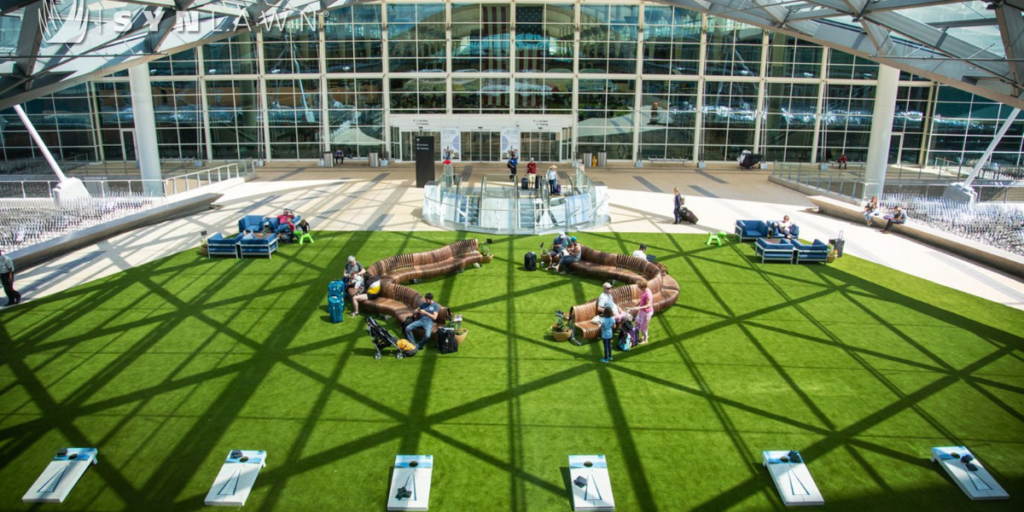 Head over to the Air Canada Denver International Airport Maple Leaf Lounge where you can partake in virtual and augmented reality games, board games, snooker, and more.
Enjoy the View
One of the best things to do at Denver Airport is to gaze at the spectacular landscape that the city offers. For instance –
The airport has two outdoor observation decks that offer panoramic views of the airfield and the Rocky Mountains. One is located on the west end of the Jeppesen Terminal, and the other is on the east end of Concourse B.
The airport has several walking paths, both inside and outside, that offer views of the surrounding landscape.
Partake in Spas and Therapy Sessions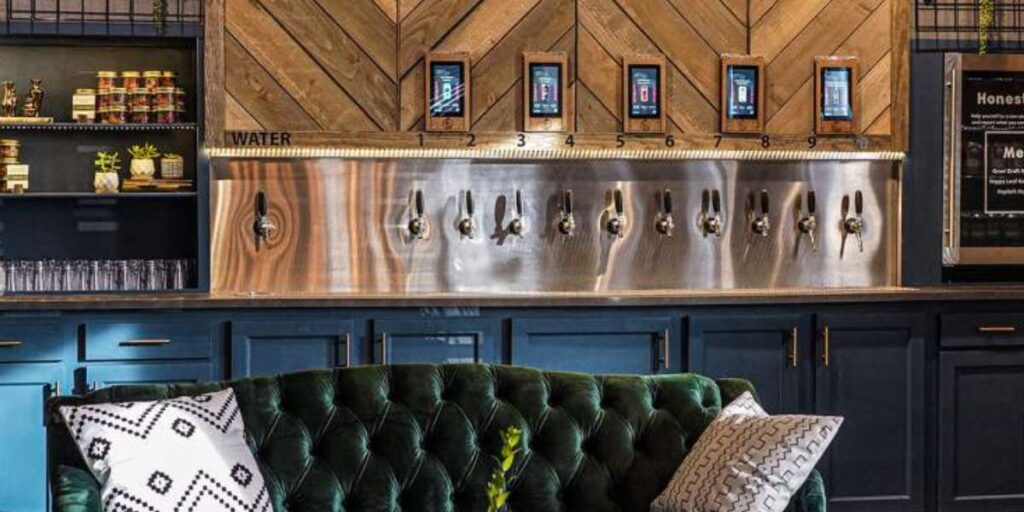 Indulge in self-care sessions during a long Denver airport layover. Here are several possibilities:
At Denver International Airport, XpresSpa is located at C Concourse Center Core. They provide a range of spa services, such as manicures, facials, and massages.
Concourse B at Denver International Airport is home to A Massage. They provide a range of spa services, such as reflexology, facials, and massages.
Go on a Tour
What to do near Denver Airport. One of the best things is to consider taking a tour of the nearby sights like the Rocky Mountains or Denver if your layover is longer.
The airport offers a number of excursions. The nearby Rocky Mountains, only a short drive from the airport, are another destination you might visit.
Here are some top locations to go on a tour near DEN-
1- Rocky Mountain National Park
Rocky Mountain National Park, just over an hour's drive from Denver, is a breathtaking natural wonder with lovely panoramas, hiking trails, and animals. You may visit Rocky Mountain National Park even if you only have a few hours because many businesses provide day tours from the airport.
2- Denver City Tour
Consider going on a Denver City Tour if you'd rather stay nearby and is one of the best things to do around Denver airport. These excursions normally take place over the course of four hours. Visit some of Denver's most well-known sights, such as the State Capitol, Denver Art Museum, and Denver Botanic Gardens.
3- Brewery Tours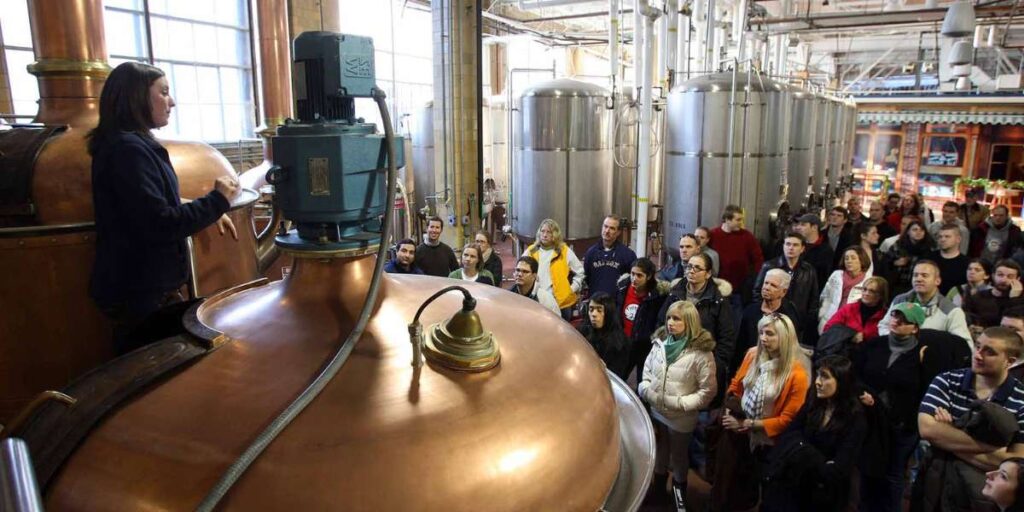 Why not visit a brewery while you're in Denver because the city has a thriving craft beer scene? You may sample some of the best beers in the city and learn about the brewing process by taking one of the many brewery tours that are available from DEN.
4- Red Rocks Park and Amphitheater
Within 30 minutes of DEN comes the breathtaking outdoor attraction known as Red Rocks Park and Amphitheatre. You may either explore the park on your own and take in the spectacular vistas, or you can take a guided tour to learn about its history. And is definitely among the best things to do near Denver international airport.
Final Words
Overall, Denver International Airport has plenty of activities to keep you occupied during a layover. Just remember to periodically check the status of your flight and give yourself enough time to return to your gate before your subsequent flight. A dull layover can be made interesting and memorable with a little forward preparation and imagination.
Who are we?
ContactForSupport connects travelers with all the services and support they need for travel. Passengers can simply contact our customer service representatives and anticipate a rapid answer rather than waiting on hold for an extended period of time. For instance, if you require help locating or scheduling any services at the DEN Airport, call us right away to enjoy a hassle-free trip.
Also read our latest Blog: Fantastic Things To Do on a Layover At LAX
Frequently Asked Questions
What to do at Denver Airport with a 3 hour layover?
Explore the art installations, grab a bite to eat, or take a nap at one of the many lounges in Denver Airport during a 3-hour layover.
Is there a nap room at Denver Airport?
Yes, there are nap rooms available for rent at Denver Airport.
Can you leave Denver Airport during layover?
Yes, you can leave Denver Airport during a layover, but you'll need to pass through security again when returning for your connecting flight.
What to do in Denver Airport with 5 hour layover?
You can go on a free airport tour, visit the shopping outlets, or relax in a lounge during a 5-hour layover at Denver Airport.
Do I have to collect my luggage on a layover?
It depends on the airline and the layover time, but usually, luggage is transferred automatically to the connecting flight.