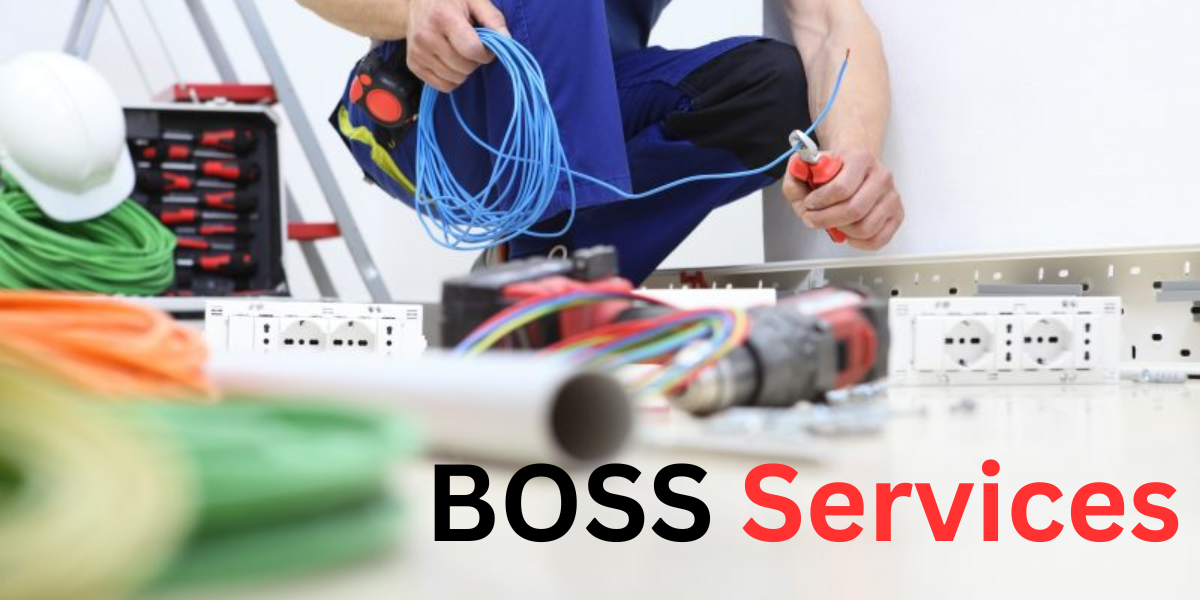 BOSS Services is a family-owned and operated company that has been in business for over 20 years. It's a home services company that offers heating, cooling, plumbing, electrical, and bathroom remodeling services. They are located in Benton Harbor, Michigan, and serve all of Southwest Michigan.
Here, we'll offer a comprehensive overview of BOSS Services, covering their contact information, the array of customer services they provide, factors influencing their costs, money-saving tips related to their services, and the reviews and ratings given by customers.
What is the contact information of BOSS Services?
To get in touch with BOSS Services and inquire about their services or request a quote, you can utilize the following contact information:
| | |
| --- | --- |
| BOSS Services Head Office | 2188 M-139, Benton Harbor, MI 49022, USA |
| BOSS Services Customer Care Number | 269-468-6682 |
| BOSS Services Website | www.thebossservices.com |
| BOSS Services Customer Service Hours | 24/7 Support |
| BOSS Services Customer Service Email | [email protected] |
| Submit a request to get a quote | Visit here |
| BOSS Services Social Media Platforms | LinkedIn , Instagram , YouTube |
BOSS Services Contact information
What customer services does BOSS Services offer?
BOSS Services suite offers a wide range of customer services, including:
Technical support: BOSS Services provides technical support for all of their products, including HVAC systems, plumbing systems, and electrical systems. They can help troubleshoot problems, answer customer questions, and provide step-by-step instructions on how to use their products.
Preventative maintenance: BOSS Services offers preventative maintenance services to help keep HVAC, plumbing, and electrical systems in good working condition. This can help avoid costly repairs and breakdowns in the future.
Emergency service: BOSS Services offers 24/7 emergency service for all of their products. They can dispatch a technician to your home or business as soon as possible to resolve any problems.
Customer service: BOSS Services has a team of customer service representatives who are available to answer customer questions and help them with their needs. They can be reached by phone, email, or online chat.
How much does BOSS Services charge for services?
The cost of BOSS Services varies depending on the specific service you need and the location of your home or business. Here is a table that outlines the average cost of some of their most common services:
| | |
| --- | --- |
| Service | Average Cost |
| BOSS Services HVAC installation | $3,000 to $8,000 |
| BOSS Services Plumbing repair | $50 to $500 |
| BOSS Services Electrical repair | $75 to $500 |
| BOSS Services Preventative maintenance | $100 to $200 per year |
Boss Services price list
It is important to note that these are just estimates and the actual cost of your service may vary. You can contact BOSS Services for a free quote to get a more accurate idea of how much your service will cost
What are the factors that affect the cost of BOSS Services?
The cost of BOSS Services can vary depending on several factors, including:
Project Scope: The size and complexity of your project significantly impact the overall cost. More extensive or intricate projects typically require more labor, materials, and time, leading to higher expenses.
Material Selection: The type of materials used plays a crucial role in determining the cost. Premium materials often come at a higher price but offer enhanced durability, performance, and aesthetics.
Technician Expertise: The hourly rate of the technician assigned to your project influences the overall cost. Experienced and highly skilled technicians may command higher rates due to their expertise and ability to handle complex tasks efficiently.
Location: The location of your home or business can also affect the cost. Services in areas with higher living costs or limited competition may incur additional expenses.
How can I save money on BOSS Services?
Despite potential cost variations, you can implement strategies to reduce your expenses with BOSS Services:
Seasonal Discounts and Promotions: Take advantage of seasonal discounts and promotions offered by BOSS Services throughout the year. These promotions can provide significant savings on specific services or materials.
Financing Options: Explore financing options through BOSS Services' approved lenders. Financing can break down the total cost into manageable monthly payments, making larger projects more affordable.
DIY Involvement: If you possess the necessary skills and experience, consider undertaking some of the work yourself. This approach can reduce labor costs, but it's crucial to ensure proper execution to avoid potential issues.
What are Boss Services reviews & ratings according to customers?
According to customer feedback, BOSS Services boasts a remarkable 4.7 out of 5 star rating, reflecting the overwhelmingly positive feedback and satisfaction with their services.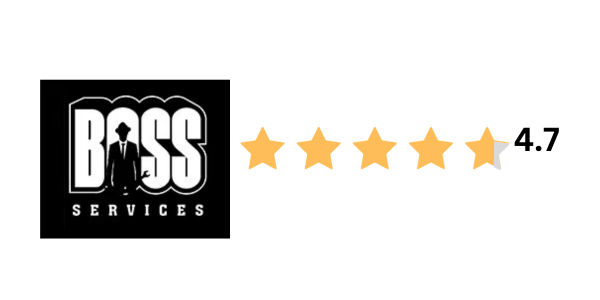 Pros as per positive reviews
Extensive range of services
Experienced and qualified technicians
24/7 emergency service
Financing options available
Cons observed as per negative reviews
Varied pricing
Potential scheduling conflicts
Limited geographical coverage
Conclusion
BOSS Services emerges as a reputable and reliable provider of HVAC, plumbing, and electrical services. Their extensive range of services, coupled with their team of experienced technicians and positive customer reviews, positions them as a strong contender in their industry. While the cost of services may vary, their flexible financing options and commitment to customer satisfaction make them a compelling choice for homeowners and businesses alike
Who Are We?
ContactForSupport is an online phone directory that covers a wide array of categories including HVAC. We offer efficient resources and their contact information with our 24/7 support. You can call us anytime, any day to get your concerns resolved.
Frequently Asked Questions
Where is BOSS Services' Head Office located?
The head office is situated at 2188 M-139, Benton Harbor, MI 49022, USA.
How do I contact Boss HVAC?
You can reach BOSS Services at 269-468-6682.
What's the cost for preventative maintenance services by BOSS Services?
Preventative maintenance typically costs between $100 to $200 per year.
What technology does Boss HVAC use?
BOSS HVAC incorporates various popular technologies like Adobe Typekit, Google Global Site Tag, and Squarespace Online Stores into their operations.
What industry does Boss HVAC belong to?
BOSS HVAC falls within the sectors of both Commercial & Residential Construction and the broader Construction industry.