Choice Home Warranty is known for offering insurance against the common, unforeseen issues that may arise in your house. The company's home warranty programs guard homeowners against costly repairs and unexpected failure of systems and appliances that could result from wear and tear from normal use.
Different policies are covered under multiple kinds of systems. But before you decide on a plan, it's really important to carefully read the information. This ensures a clear grasp of the coverage extent and any exclusions that might apply.
In this article, you will get all the information you're seeking for Choice Home Warranty plans.
Everything you need to know about Choice Home Warranty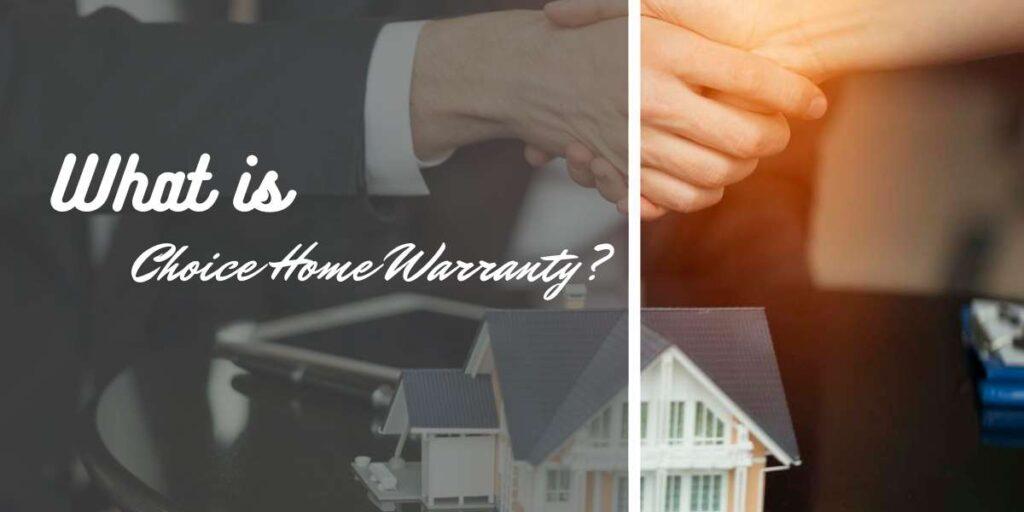 The 2008-founded Home Warranty company is a provider of extensive coverage for various home appliances and systems like air conditioners, water heaters, dryers, stoves and ovens, electrical wiring, etc. It is headquartered in New Jersey and provides home warranty policies in all states of the USA apart from Washington. It is a trusted company for its services. They offer different plans to fit the homeowner's needs.
It's crucial to be aware that different home warranty companies have varying coverage. There might be exceptions for certain appliances or systems. That's why it's essential for you to gather information about the contract before making a purchase. It provides a clear understanding of what falls under coverage and what doesn't.
Why are homeowners considering a Choice Home Warranty?
Homeowners are considering Choice Home Warranty for various reasons, as it offers services like roof coverage and plumbing solutions. Take a look below to find more reasons:
24/7 customer service
6 million+ service requests handled
1.9 million+ homes covered nationwide
5-star rating from thousands of customers
Nationwide network of over 25,000 contractors
Budget-friendly choice home warranty cost
What are the reviews on Choice Home Warranty?
Ranks #1 in Best Home Warranty Companies of 2023 (as per U.S. News)
Home choice warranty reviews reflect diverse opinions on its plans and services through some pros & cons which are as-
Pros
Simple to grasp plan structures.
One-time fee for service.
Take four hours for a response to a service request.
Cons
No chance to pick your service provider.
A short list of add-on, optional Choice Home warranty coverages.
Available nowhere in Washington.
What items does Choice Home Warranty cover?
Crafting a customized home warranty that aligns with your home and budget is entirely feasible. This warranty effectively manages repairs for systems and appliances that wear out over time. Typical items provided by Choice Home Warranty 24/7 usually encompass:
Air conditioners
Furnaces
Water heaters
Dishwashers
Washers and Dryers
Refrigerators
Stoves
Whirlpool Bathtub
Garage Door Opener
Clothes Dryer
Clothes Washer
Plumbing Stoppage
Garbage Disposals
Water Softeners
Sump Pumps
Electrical Systems
Plumbing Systems
Heating Systems and Ducts
Kitchen Appliances
Exhaust Fan
Ceiling Fans
Air Conditioning
You also have the option to customize your home warranty plan to entail more coverage, allowing you to create a plan that suits your individual preferences. Certain optional items that you can cover include:
Pool and Spa
Well Pump
Septic System & Septic Tank Pumping
Central Vacuum System
Second Refrigerator or a stand-alone
Roof Leaks
Freezer
What items are prohibited by Choice Home Warranty?
The company defines several common household items or issues as prohibited in both its plan-based and a-la-carte coverage services, as outlined in the Choice Home Warranty user agreements. These prohibited items or concerns include-
Central vacuum ductwork
Pool accessories
Smoke detectors
Hoses
Septic leach lines, leach beds, field lines, lateral lines, and tile fields
Accessories, and blockage
Doorbell
Portable sump pumps
Roof preventative maintenance, partial replacement, and cracked or missing material
Rooftop or roof-level accessories
Fireplaces
Portable or above-ground pools and spas
NOTE: For any issues you encounter, you can reach out to the Choice Home Warranty Complaint Department.
At what locations does Choice Home Warranty operate?
Choice Home Warranty extends its coverage to all 50 states of the USA, meaning you can access their services in locations such as New Jersey, California, New York, and more with the exception of Washington. They also cover specific military bases and US territories.
Here is a list of the states and territories that Choice Home Warranty covers:
Kentucky
California
Nebraska
Rhode Island
Wisconsin
Pennsylvania
American Samoa
Wyoming
Nevada
South Dakota
West Virginia
Guam
Puerto Rico
US Virgin Islands
New Hampshire
New Mexico
New Jersey
New York
Connecticut
Colorado
North Carolina
North Dakota
Arkansas
Arizona
Alaska
Alabama
Indiana
Delaware
Illinois
Ohio
Idaho
Oklahoma
Georgia
Oregon
Hawaii
South Carolina
Florida
Iowa
Montana
Kansas
Missouri
Maine
Minnesota
Maryland
Michigan
Louisiana
Massachusetts
How much does a Home Warranty typically cost?
The cost of a home warranty ranges from $300 to $600 per year. However, it offers various plans tailored to cover home appliances, systems, or both, providing flexible options for homeowners.
You can get a quick quote here to receive a better sense of the price of your Choice home warranty coverage. Make a list of the systems you want to be covered before enrolling, and discuss your needs and goals with a customer care agent. They can assist in your search for a family-friendly plan.
Review the table below for Choice Home Warranty pricing categorized under two primary plan types-
Total Plan
| Plan Type | Cost |
| --- | --- |
| Monthly Plan | $55 |
| Annual Plan | $660 |
Basic Plan
| Plan Type | Cost |
| --- | --- |
| Monthly Plan | $46.67 |
| Annual Plan | $560 |
Here are some factors that can affect Choice Home Warranty cost-
Plan type (total or basic)
Coverage level (appliances, systems, or both)
Property size and type
Location
Age of home and systems
Deductible amount
Additional add-ons or customizations
Is it worth purchasing Choice Home Warranty?
The Choice Home Warranty 24/7 provides a service contract that can help cover the cost of repairs or replacements for major home appliances and systems that stop working or break down due to normal depreciation. The decision on whether a home warranty is worth depends on several factors, including:
The age and condition of your home's appliances and systems
Your budget
Willingness to self-insure
Risk tolerance
If your home's systems are old or you're worried about paying for repairs, a home warranty could be helpful. But, if your appliances or systems are new or you're okay with covering repair costs yourself, a home warranty might not be worth the money. So, it depends on what you prefer and the things that influence the warranty's value.
What are the advantages of Choice Home Warranty?
You can get a lot of advantages by having "My Choice Home Warranty" such as:
Save money: A home warranty can help you save money on the cost of repairs or replacements for your appliances and home systems.
Peace of mind: The warranty can give you peace of mind knowing that your appliances and home systems are covered in case of a breakdown.
Convenience: The home warranty can make it easy to get repairs or replacements for your appliances and home systems. You can simply call the company and they will send a technician to your home.
Customization: You can customize your home warranty as per your needs and budget as well as you can get the benefits of a Choice Home Warranty replacement policy by knowing the required terms and conditions.
Free month: You can get a free month of service when you sign up for a home warranty.
Expertise: The home warranty companies have a network of experienced technicians who can repair or replace your appliances and home systems quickly and efficiently.
No hassle: The concerned company itself handles all the paperwork and hassle of filing claims under the Choice Home Warranty claim center, so you don't have to.
What is a Home Protection Plan & How does it Work?
A home protection plan, also known as a home warranty, is a contract between you and the home warranty company that provides coverage for repairs-related home systems and appliances. These plans typically have a deductible, which is the amount of money you will have to pay out of pocket for repairs or replacements.
Procedure of using the plan
Contact the Claims Department of Choice Home Warranty at +1 888 531 5403 or online or you can directly approach the Choice Home Warranty New Jersey address i.e. 2147 NJ-27, Edison, NJ 08817.
Explain your needs to a customer service representative or submit a claim online.
The customer service center is available round the clock.
They will connect you with qualified repair professionals in your area.
How to contact Choice Home Warranty?
If you need support, you can reach out by calling during Choice Home Warranty's working hours i.e., 9 AM to 6 PM, Monday to Friday (including some Saturdays), using the website, or via email. They respond promptly to client inquiries and are dedicated to finding solutions to any issues quickly.
Given below are some of the important contact numbers including the Choice Home Warranty Vendor phone number which you may use align to your needs:
| Customer Support | Contact |
| --- | --- |
| Support / Claims Department | +1 888-373-7924 |
| Consumer Sales | +1 800-816-2688 |
| Real Estate Sales | +1 888-275-2980 |
What are the cancellation & renewal policies of Choice Home Warranty?
Cancellation Policy
Choice Home Warranty cancellation policy is very clear and straightforward. It enables cancellation within the first 30 days of coverage, subject to a nominal administrative fee. After 30 days, cancellation is possible at any time, but a prorated fee may apply based on the remaining coverage term.
Renewal Policy
Choice Home Warranty policies automatically renew annually, ensuring continuous coverage. To discontinue renewal, homeowners can opt out before the renewal date by contacting Choice Home Warranty's customer service.
How to file a claim with Choice Home Warranty?
By connecting to the concerned Choice Home Warranty services, you can file a claim related to your property. Here are the steps on how to file a claim with Choice Home Warranty claim center:
You'll need your policy number, appliance name, and a brief problem description when reporting issues.
Reach out during operating hours for an instant response or visit the Choice Home Warranty Corporate address.
Explain the problem to the customer service representative.
The representative will ask you some questions to determine if your claim is covered.
If your claim is covered, he/she will schedule a repair.
What are the drawbacks of Choice Home Warranty?
Have a look at the drawbacks of the Choice Home Warranty plans:
High service fees: Apart from monthly premiums, there's a service fee per use, $50 to $125, varying by location and plan.
Long wait times: There have been reports of long wait times to get service through Choice Home Warranty. This can be frustrating, especially if you have an urgent repair need.
Difficult claims process: Certain customers face challenges with Choice Home Warranty claims approval, adding frustration to appliance or system issues.
Low customer satisfaction ratings: Choice Home Warranty's low customer satisfaction on sites like Better Business Bureau and Trustpilot indicates negative reviews on Choice Home Warranty.
PRO TIP: The intent of getting "My Choice Home Warranty 24/7" or not is a personal decision. There's no definite right or wrong, and what's best for you hinges on your individual situation.
Overall, Choice Home Warranty provides a cost-effective option for home warranties. Therefore, it's important to carefully consider the pros and cons before deciding whether to purchase a home warranty from Choice Home Warranty.
How ContactForSupport Can Help?
Elevate your Choice Home Warranty experience with ContactForSupport, your go-to online phone directory. Bid farewell to long holds and connect with Home Warranty officials through calls, no more waiting. Our user-friendly platform ensures fluent and simple communication, addressing all your queries about home warranty services promptly.
With ContactForSupport, your smooth and efficient Choice Home Warranty service is just a call away.
Frequently Asked Questions
How to cancel Choice Home Warranty?
You can cancel your warranty by calling or by submitting a written request. You must cancel your policy at least 30 days before the end of the current term.
What does Choice Home Warranty cover?
The warranty encompasses various home appliances and systems such as air conditioners, furnaces, water heaters, and more, with coverage determined by the chosen plan.
Who owns Choice Home Warranty?
The company is owned by American Home Shield. They have been in business for over 40 years and have over 2 million customers.
How to cancel Choice Home Warranty online?
Online warranty cancellation: Visit the Choice Home website, log in, click "My Account," then "Cancel Policy" and follow the instructions. 
How much does Choice Home Warranty cost?
The cost of a Choice Home Warranty will vary depending on the plan that you choose and the size of your home. However, you can expect to pay between $30 and $70 per month for a basic plan.
Is Choice Home Warranty a legit company?
Yes, Home Choice Warranty is a legitimate company. It is a subsidiary of American Home Shield, which is a well-established and reputable company.
How do I file a claim with Choice Home Warranty?
File Home Warranty via phone or online, provide info and expect approval/denial within 24 hours.