Kitchen ventilation and duct cleaning is a tedious job and may often require an assisted help by experts. Professional duct and vent cleaning service providers not only help you remove years of accumulated dirt, debris and allergens from your ducts and vents, they also help reduce the energy costs. But finding the top vent and duct cleaners from thousands of AC vent cleaning companies could be difficult.
That's why, to help you make a smart choice, we provide you with the list of best duct cleaning companies around you. With a fleet of expert technicians and years of experience of tackling all kinds of residential and commercial duct and ventilation cleaning projects, these duct cleaning brands have the highest standards of customer satisfaction in the industry. They can thoroughly clean every part of your ventilation system for remarkable results at a pocket friendly price.
So, browse through our comprehensive list of duct and vent cleaners around you to know more about their services, get their customer support numbers, and read genuine customer reviews and choose the one that best suits your needs and budget.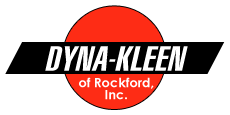 (402) 397-4544
4540 S 79th St Omaha, Nebraska 68127
24*7
(586) 558-9200
5750 Enterprise Ct Warren, Michigan 48092
24*7
Contact Details:Kelly Zebrowski Tel: (586) 558-9200 Fax: (586) 558-9400 jline@sanivac.com http://www.sanivac.comCERTIFIED PERSONNEL:Donald Geary ASCS DoranRead more...